Love DIY projects? Lavender with its gorgeous color and sweet fragrance is an awesome flower to work with…there are so many things you can make with lavender.
Do you enjoy making candles? Add lavender essential oil and a few lavender buds to your wax and create a beautiful and fragrant candle to burn or give as a gift.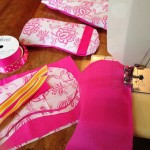 Bath and beauty products….add lavender to your DIY recipe for sugar scrub, body butter, lip balm, soap, body mist, and soap.
Make a wreath with lavender….so elegant!
DIY lavender flax seed pillows for heating or freezing….are soothing and therapeutic.
Potted dried lavender….here is a pic of some of mine!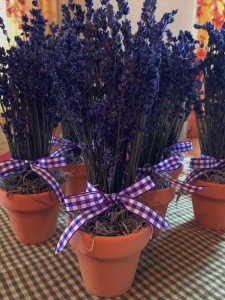 Get creative and have fun!