Come experience lavender in Newport, Maine! Free to visit!!

Hours: Thursday-Saturday, 10-5. Come social distance in the lavender field!! We have lots of cozy seating areas spread throughout our 7 acres. Bring a picnic lunch, a good book or just relax and enjoy the view! We have a corn hole game, walking path and a scavenger hunt for kids. Porta potty on premises. We still have lavender plants for sale and our lavender gift cottage is open.
Covid-19 Policy: We welcome all to come and socially distance in our lavender field. Our cottage is open for one family at a time. We have a contact-less checkout system, and hand sanitizer is provided. Please let us know if you're taking extra precautions so that we can plan accordingly.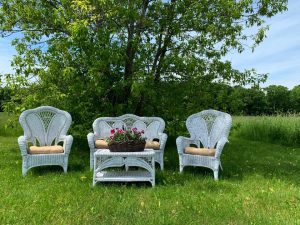 During the summer months (May – September): We are open to the public and welcome you to come visit, there is no admission fee.
The lavender usually starts blooming at the end of June and is generally at its peak the beginning of July, each year is a little different. In May we open and start selling lavender plants and the lavender cottage is open and full of unique gifts. Towards the end of July we are harvesting.
Come sit in the sunshine and enjoy the fresh country air at one of our many cozy seating areas. Enjoy the flower gardens, secret garden and fountain. Bring some friends and have a tea party or birthday party…we provide the tables or blankets for picnics and we have a pretty white tent for shade!
We have water, soda, juice, iced tea, and ice cream for sale! 🙂
Bring a lunch, a good book or a sketch pad and soak in the peacefulness and beauty. Our desire is that you leave our lavender farm feeling refreshed!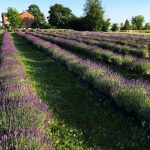 We have a new scavenger hunt for kids each year and we have a "corn hole" game. Porta Potty on premises. Handicap access to field is available. Photographers with clients are welcome anytime (no fee charged during open hours), if you would like to do an evening session please contact us for our "Photographer Guidelines".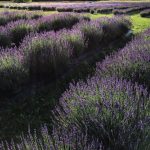 We also have a little cottage full of lavender products: soap, lavender mist, culinary lavender, dried lavender, lavender flax seed neck wraps and eye masks (provides soothing relief from aches and pains), and many other products and gifts.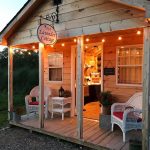 Directions to Moore Manor Lavender…..
302 Stetson Road, Newport, Maine. Exit 161 off I-95, take left off ramp and go straight for about 2.5 miles (you will cross straight over Route 2). We are on the left, our farm is behind our beautiful brick home!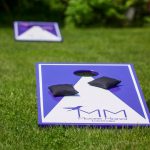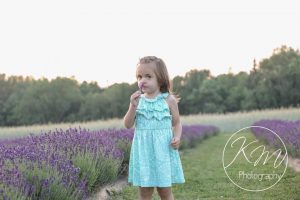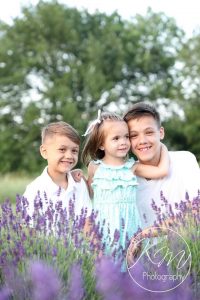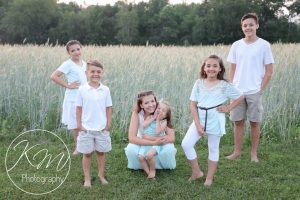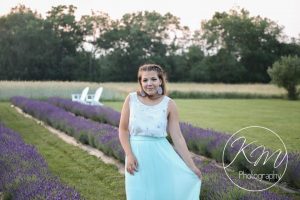 *******************************************************************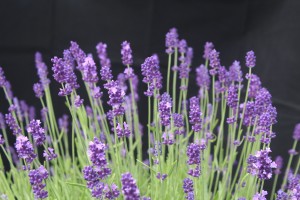 In 2014 we started our lavender farm with 250 plants. To hear more about our story please read our "About" page.
Want to grow your own lavender??  It's an easy plant to grow and care for, here are a few tips: lavender likes full sun and dry roots. We plant ours in a well drained gravely soil, it doesn't need rich soil or compost. Not enough sun and over watering are the 2 majors reasons lavender plants die. Another thing to look out for when purchasing lavender from other sources, is making sure the variety is zoned for your area. We grow mainly English lavenders because they do well in our zone. We DO cover our plants in the winter, we use a white row cover – AGRIBON 50. We sell some here on the farm and we also sell lavender plants. We are excited to share any knowledge we have learned in order to help you grow your own beautiful lavender plants!
We'd love to chat with you about your experiences with lavender. Please like us on Facebook (we tend to post current happenings on the farm there), leave a note there or on Instagram or send us an email (mooremanorlavender@gmail.com).We'd also like to know how you like our products or if there's any lavender product you'd like to see us carry, we love suggestions.