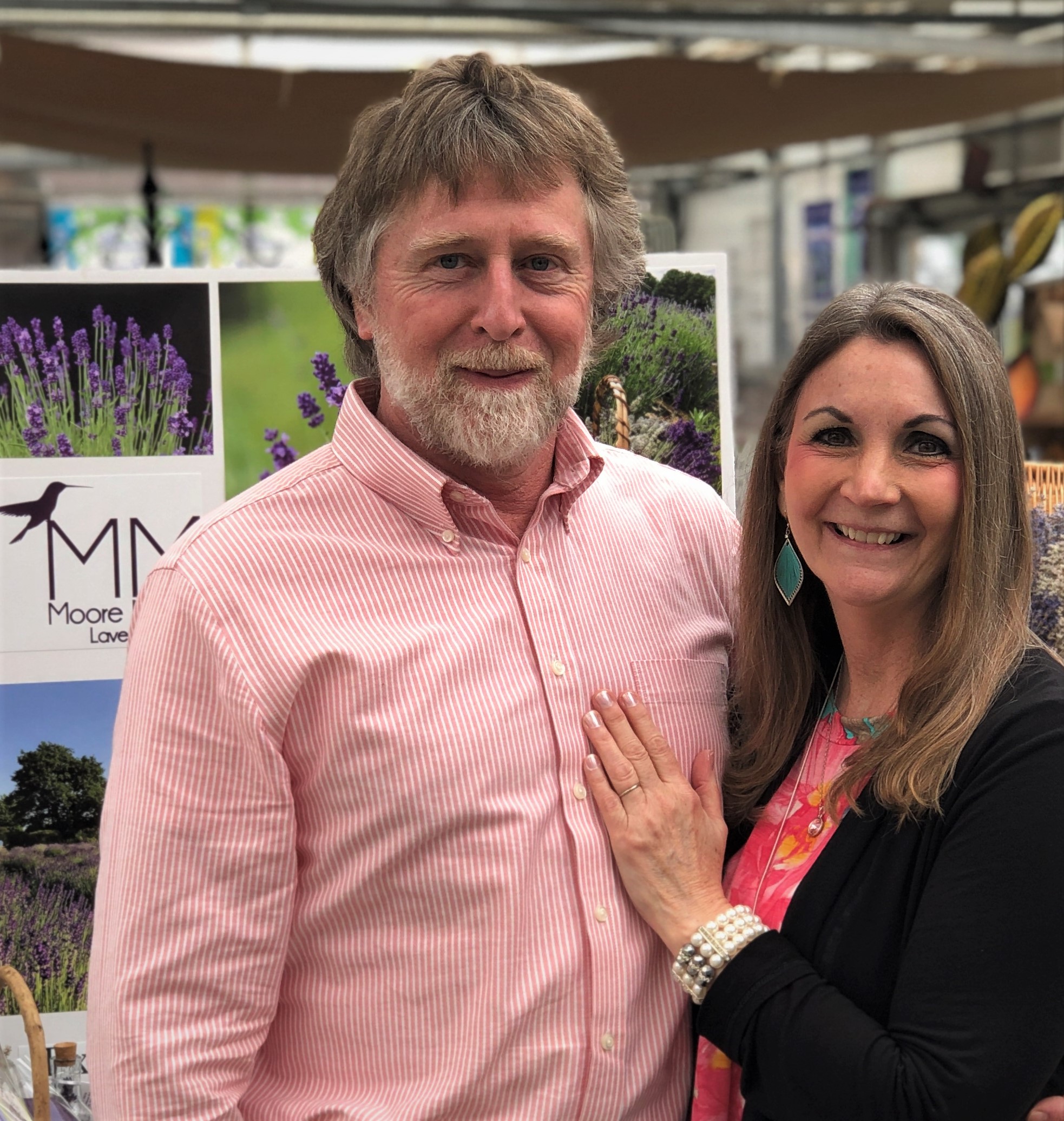 In 2014 we started our lavender farm with 250 plants. We planted the lavender on a whim thinking that it would be fun to see if it would grow here in Newport and it did! We fell in love with its beauty and planted 750 more plants in 2015! We have raised our 5 children here in our 1840's brick home (they are all adults now) and we have had various animals and large gardens. In this season of life, our little lavender farm was perfect timing for me (Peggy)….I started making lavender products to sell on our website and at craft shows.
Summer 2017 – The lavender plants totaling about 1000 were so stunningly gorgeous that we couldn't resist opening up our farm to visitors so we could share the beauty and peacefulness! And it was so much fun…we had over 1000 guests that first summer and lots of photographers. We never could have imagined how a small interest in lavender would result in such a wonderfully dreamy venture!
We have continued to plant small amounts of lavender each year and now have approximately 2,100 plants and we see about 7,000 visitors each summer!
We are open to the public and free to visit from May-September.
We have a little cottage full of dried lavender and lavender products and gifts. We offer cut your own fresh lavender in season! Bring a lunch or a good book and just enjoy the peacefulness and beauty! Meander through the lavender and flower gardens and lounge in one of our many seating areas…our hope is that you leave our farm feeling refreshed!!
Please follow our progress. Visit us on Facebook. Connect with us on Pinterest and Instagram. If you are ever in our area we would love to share the beauty of our lavender farm with you!
We hope to meet you someday, Doug and Peggy Moore
We're happy to answer any questions! Call or text Peggy at 207-992-3070 or email us at mooremanorlavender@gmail.com