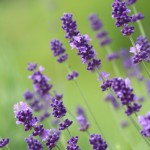 Do you love the fragrance of lavender? Here is #3 on my list of lavender uses and it's one I savor! You can spruce up your whole house with the following ideas….
–Lavender Mist lightly sprayed on linens, pillows, rugs or the air takes me away to a beautiful garden filled with stunning lavender where the warm air is filled with the elegant scent of sweet lavender! What's not to love about that! My recipe for lavender mist is at the end of this page!
-Adding a few drops of lavender essential oil to baking soda can be used as a carpet cleaner by sprinkling on carpet before vacuuming and the whole room smells fresh!
-Mix a few drops of lavender oil in baking soda and place in jar with cover that has holes in it and place in area where you want a delightful fragrance….shake the jar often to release fresh scent.
-Place drops of lavender oil on dried flowers or potpourri to revitalize the scent.
-Add lavender oil to any of your DIY cleaning products.
-Place a lavender filled sachet anywhere…drawers, closet, gym bag, near shoes, cupboards, diaper bags or your car and remember to give it a squeeze once in awhile to release the incredible aroma!
Want to make your own lavender mist? Here is my recipe….
Combine 1 ½  cups of distilled water, ¼ t. lavender essential oil, and 1 T. witch hazel (will help the oil disperse evenly). Whisk before pouring in spray bottle.
ENJOY!!