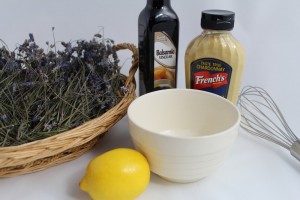 DID YOU KNOW?
You can use the lavender flower buds in cooking – lavender tea, salad dressings, lavender salt, lavender sugar, the French herb -Herbes de Provence, in lemonade, etc.
When using lavender in food, go light with it. It should be the last thing that you taste, not the first!
You can also make a lavender sugar, dip the rim of your goblet in water, then the sugar for an elegant, flavored, sugar rimmed decoration.
If you'd like to try some natural culinary lavender grown on our farm you can find it here.
Here's one of our recipes….
Gourmet Lemon Lavender Muffins
1 egg
⅓ c. oil
2 t. lemon extract **
½ c. milk
½ c. sugar
1 ½ c. flour
2 t. baking powder
½ t. salt
1 T. lavender buds
Topping: 3 T. melted butter, ¼ c. sugar
Mix well: egg, oil, lemon extract, milk and sugar. Add dry ingredients and stir just until blended.
Fill greased or lined muffin cups about ¾ full. Makes 10 muffins. Bake at 400 degrees for about 15 minutes.
Topping: When warm from oven – dip each muffin top in butter then sugar.
Variations: **or 3 T. lemon juice.
Quick Bread directions: place batter in greased bread pan and baking at 350 degrees for about 50 minutes. When warm from oven – brush with butter and sprinkle with sugar.
Enjoy!