Description
Add a touch of elegance to your kitchen with this beautiful lavender tea towel!
The set includes the towel and 1/4 cup culinary lavender and a recipe for Lemon Lavender Tea Cookies.
Our culinary lavender is grown with care on our farm in Newport, Maine.
We grow all of our lavender without the use of chemicals – fertilizers or pesticides. It's harvested by hand when the buds are just right and then hung to dry. After drying we strip the lavender flower buds, double sift and package them in decorative, reusable tins.
Use the buds whole or chopped to flavor muffins, scones, add to meat rubs, or use in teas. Our lavender when used in moderation will impart a lovely flavor.
We love making lavender sugar with the buds and using in place of sugar in any recipe. Instructions for our lavender sugar is here. And this Chocolate Cookie recipe is one of my favorite lavender treats!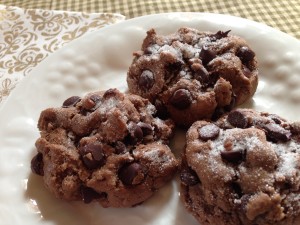 Note – Some people are allergic to lavender. Check first before using this product.