DIY Lavender Sugar
$11.99
Out of stock
Description
This is a fun culinary treat….
You can replace the sugar in any recipe with Lavender Sugar and enjoy a whole new flavor experience!
To make Lavender Sugar with the buds from this DIY jar of lavender….simply add 1 tablespoon of the lavender buds to 2 cups of sugar and blend in food processor until the buds are finely ground throughout the sugar.
Use in your favorite dessert, muffins or scones. This DIY Lavender Sugar can also be used in dressings, marinades and meat rubs.
Our culinary lavender is grown with care on our farm in Newport, Maine. We grow all of our lavender without the use of chemicals – fertilizers or pesticides. It's harvested by hand when the buds are just right and then hung to dry. After drying we strip and double sift the lavender flower buds.
This decorative, reusable jar holds 1 cup organic lavender buds.  Because sugar expires and clumps it is not included.
Have some fun baking with the following recipes….this also makes a fabulous gift for the foodie in your life!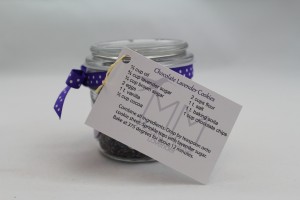 My favorite Chocolate Lavender Cookie recipe is here.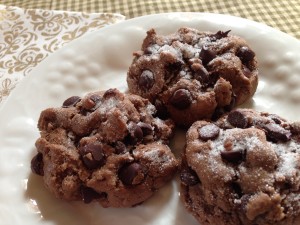 And try our refreshing Lemon Lavender Tea Cookies here.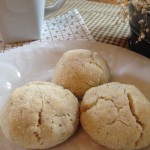 Note – Some people are allergic to lavender. Check first before using this product.