Come experience lavender in Newport, Maine! 
WE ARE NOW OPEN – Thursday-Saturday, 10-5….Lavender plants for sale and the cottage is open! Mid June we will change our open hours to 6 days a week. We will keep you posted!
 Cut your own lavender when it's blooming or just meander around and take photos or sit and relax at one of our many seating areas. Bring a lunch, a good book or a sketch pad and soak in the peacefulness and beauty. Our desire is that you leave our lavender farm feeling refreshed!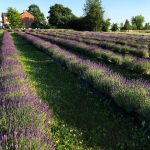 We have a scavenger hunt for kids and a new "corn hole" game! Handicap access available. Photographers with clients are welcome anytime, if you would like to do an evening session please contact us for our "Photographer Guidelines".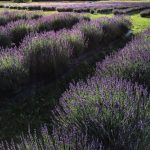 We also have a little cottage full of lavender products: soap, lavender mist, culinary lavender, dried lavender, lavender flax seed neck wraps and eye masks (provides soothing relief from aches and pains), and many other products and gifts.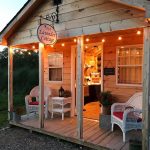 Directions to Moore Manor Lavender…..
302 Stetson Road, Newport, Maine. Exit 161 off I-95, take left off ramp and go straight for about 2.5 miles (you will cross straight over Route 2). We are on the left, our farm is behind our beautiful brick home!
*******************************************************************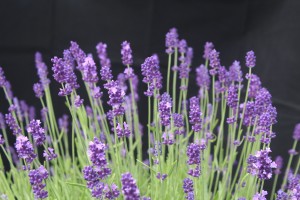 In 2014 we started our lavender farm with 250 plants. We planted the lavender on a whim thinking that it would be fun to see if it would grow here in Newport and it did! We fell in love with its beauty and planted 750 more plants in 2015!
I (Peggy) started making lavender products to sell on our website and at craft shows.
Summer 2017 – The lavender plants totaling about 1000 were so stunningly gorgeous that we couldn't resist opening up our farm to visitors so we could share the beauty and peacefulness! And it was so much fun…we had over 1000 guests that first summer and lots of photographers! This past summer (2018) we planted 800 more plants, we now have 8 varieties of lavender….you HAVE to come see them!
Want to grow your own lavender?? We will be selling plants in May 2019. It's an easy plant to grow and care for, here are a few tips: lavender likes full sun and dry roots. We plant ours in a well drained gravely soil, it doesn't need rich soil or compost. Not enough sun and over watering are the 2 majors reasons lavender plants die. Another thing to look out for when purchasing lavender from other sources, is making sure the variety is zoned for your area. We grow mainly English lavenders because they do well in our zone. We DO cover our plants in the winter, we use a white row cover – AGRIBON 50. We sell some here on the farm. We are excited to share any knowledge we have learned in order to help you grow your own beautiful lavender plants!
We'd love to chat with you about your experiences with lavender. Please like us on Facebook (we tend to post current happenings on the farm there), leave a note there or on Instagram or send us an email (mooremanorlavender@gmail.com).We'd also like to know how you like our products or if there's any lavender product you'd like to see us carry.